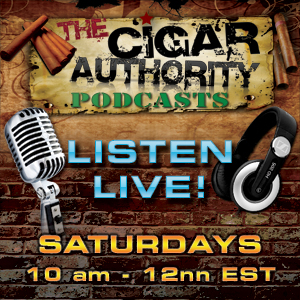 In the first hour we will welcome the New England Sales Rep for Oliva Cigar to the show as we light up the Gilberto Oliva Reserva from the Cigar Authority Care Package. We will sit down with Todd Kumes and find out whats new with Oliva Cigars.
Throughout the show we will be revisiting the Ten Commandments of Cigar Shops that was written a few years back by Miguel Schoedel who is now the Sales Manager for Crowned Head Cigars. We will light up the Four Kicks Maduro as we go through the list, and you will be surprised how many of these commandments you break.
We also have Cigar News, a trip into the Asylum and the Classic 3 Way on the number one listened to Cigar Podcast in the world.
The Cigar Authority is a member of the United Podcast Network and is recorded live in front of a studio audience at Studio 21 Podcast Cafe upstairs at Two Guys Smoke Shop in Salem, NH and as always you can find many of the cigars we discuss at http://www.2GuysCigars.com/.