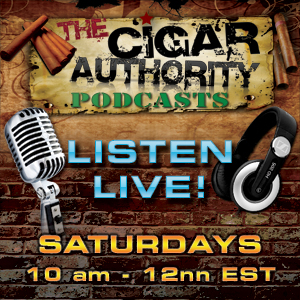 You've heard us talk about it over the last couple of weeks, and today we welcome Jason Land to the show where we pair cigars with guitars. How does a cigar note sound on a guitar? Jason will tell us, or better yet play it for us as we celebrate the one year anniversary of Studio 21 Podcast Cafe.
In the first hour we light up the Connecticut version of the La Galera Shorts and in the second hour we smoke a cigar from The Cigar Authority care package called Studio 21.
We will have the usual suspects such as Versus, Offer Of The Day, Asylum, Classic 3-Way and Cigar News on the number one downloaded cigar podcast in the world.
The Cigar Authority is a member of the United Podcast Network and is recorded live in front of a studio audience at Studio 21 Podcast Cafe upstairs at Two Guys Smoke Shop in Salem, NH and as always you can find many of the cigars we discuss at http://www.2GuysCigars.com/.