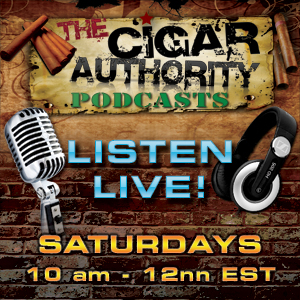 Every week on The Cigar Authority we give flavor notes for the cigar we smoke. At the suggestion of a listener we present to you the great blind spice off. Can the boys tell you the name of the spice by the smell and taste of it or will they fall flat on their faces?
We will light up the Rocky Patel Sungrown Maduro, and while we were supposed to be joined by the local rep who has a background in law enforcement, Barry who has some experience in the field will step in and answer some of the questions we had lined up for him.
In the second hour we will light up a cigar that comes in an iconic size from Christian Eiroa. It's the size that is synonymous with the brands he has been associated with over the years. We fire up the CLE Connecticut 11/18 and share our thoughts.
Tune in to the madness known as The Cigar Authority, the most listened to cigar podcast in the world. We will have all the usually suspects including Versus, Offer of the Day, Cigar News and a peek into the Asylum.
The Cigar Authority is a member of the United Podcast Network and is recorded live in front of a studio audience at Studio 21 Podcast Cafe upstairs at Two Guys Smoke Shop in Salem, NH and as always you can find many of the cigars we discuss at http://www.2GuysCigars.com/.