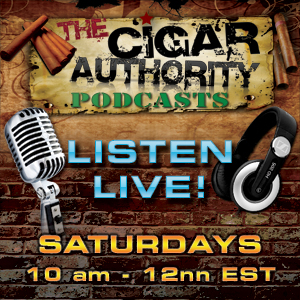 Dave is at IPCPR so today we come at you live on tape. We take a look at the 2019 IPCPR and go over a list of cigars that will make their debit at last IPCPR trade show in Las Vegas as next year it gets rebranded as the Premium Cigar Association. As we look over a list of 45 manufactures and well over 100 new cigars we fire up the Plasencia Alma de Campo which was part of The Cigar Authority Care Package. Will Plasencia have anything new at the show? Tune in to find out what is coming from Nestor Plasencia. 
In the second hour we light up a cigar that will be featured at the United Cigar booth. It's a cigar that has some controversy tied to it as it is made from stems. There is nothing worse than cutting a cigar and seeing a stem at the cap, but as it turns out this only a visual faux pas. You see stems are an integral part of the blend as they add flavor and strength to the cigar. We light up El Tallo which has 100% of it's fillers made from stems. We will break down the cigar and show you what the inside looks like and share our thoughts on this stick. 
We will have all the usual suspects including Versus, Offer of the Day, Cigar News and a peek into the Asylum.
The Cigar Authority is a member of the United Podcast Network and is recorded live in front of a studio audience at Studio 21 Podcast Cafe upstairs at Two Guys Smoke Shop in Salem, NH and as always you can find many of the cigars we discuss at http://www.2GuysCigars.com/