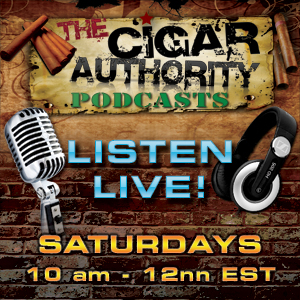 It's time for the Mr. Jonathan Free broadcast. This week we light up the AVO Syncro as we take a look at the controversial Cigar Aficionado cover featuring Nick Jonas. We weigh in on our thoughts and we take a look at other celebrities that smoke cigars on and off the camera. We also take a look at the movies and the characters who smoked on camera.
In the second hour we light up the Davidoff Special R Anniversario which is the prime selection from the care package as we welcome Gary Marino the concrete breaking barista from Studio 21 Podcast Cafe.
We will have this all the usual suspects including Versus, Offer of the Day, Cigar News and a peek into the Asylum. The Cigar Authority is a member of the United Podcast Network and is recorded live in front of a studio audience at Studio 21 Podcast Cafe upstairs at Two Guys Smoke Shop in Salem, NH and as always you can find many of the cigars we discuss at http://www.2GuysCigars.com/.