Episodes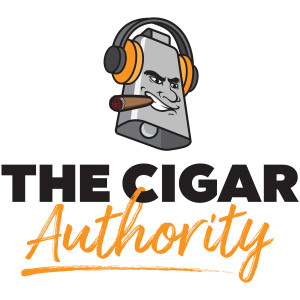 Saturday Oct 29, 2022
Saturday Oct 29, 2022
This week on The Cigar Authority broadcasting live from the Toscano Sound Stage in Salem, New Hampshire... Every cigar brand has a story, but no story is as controversial as the Cohiba story. Lawsuits, Prices, and The Most Ripped-Off Brand in History. We discuss Cohiba as we are joined by the guy that took Dave on his first trip to Cuba; former Chief Editor of Cigar Journal, Cigar Researcher, Author, and Owner of Twin Engine Coffee, Colin Ganley!
We will fire up a Cohiba Connecticut in the first hour which is part of the The Cigar Authority Care package and in the second hour we will fire up a Cohiba from Cuba.
Join us for all of this and the usual suspects including the VS Question of the Week, Offer of the Day, Cigar News, The email of the week and a peek into the Asylum. The Cigar Authority is a member of the United Podcast Network and is recorded live in front of a studio audience at Studio 21 Podcast Cafe upstairs at Two Guys Smoke Shop in Salem, NH.
The Cigar Authority broadcasts live on Saturday at 12noon on our website, TheCigarAuthority.com as well as Facebook Live, YouTube and is available on your favorite podcast catcher.